Construction software that grows with you
Planyard contractor software helps ambitious teams ditch spreadsheets, smash their financial targets and focus on growing their construction business.
Free 14-day full-featured trial. Full access. No credit card required.
Have your project financials interlinked and centralized
Manage your purchase orders and change orders on Planyard. Simplify invoice collection and approval as you send them to accounting.
Let Planyard update your budget and monthly reports for you.
Visualized budget and CVR numbers
Purchase orders management
Invoices collecting and approvals
Cost and profitability forecasting
Automated subcontractor progress reports
Standardized financial processes allow focusing on growing the business
Save your team's time
Ditch the spreadsheets, reduce duplicate data entry, and let your project managers, quantity surveyors, and accountants focus on value-adding tasks.
Easier work life
Have all the stakeholders work the same way. Quickly train and onboard new hires, and let managers track and manage projects when and where they are.
Keep projects profitable
Have a real-time, visual, and accurate view of our projects' financials and cost projections. Make timely decisions to prevent cost overruns and focus on keeping the projects profitable.
Planyard integrates with most popular accounting tools
Our customers about us
"A great construction costing solution"
"I would say that Planyard is a great way to easily and conveniently track your job costs in one place. It keeps track of all of the documents and the numbers in one place.
If there's some problem with the budget, it just tells you what you need to fix and you'll be fine. It really just kind of thinks a step ahead for you."
Jordan C.
Project Director & Partner
Florida, US
"I save up to a week per month on CVRs"
"Planyard is a live overview of your project. How they are performing financially and it is basically a CVR that is live all the time."
"I have saved a lot of time! It's so much easier now that I am less reliant on Excel. When we've been awarded a project and we've uploaded the project on Planyard, I don't need to look at spreadsheets anymore."
Claire H.
Quantity Surveyor
Bolton, UK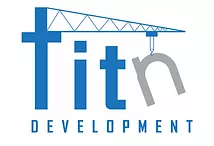 Planyard is easy to use, which helps you to get started in hours and not weeks or months

Get a demo
Request a demo to see how Planyard can streamline the way your team works.
Start a free trial
Tour the product and try Planyard for free for 14 days, no credit card required.